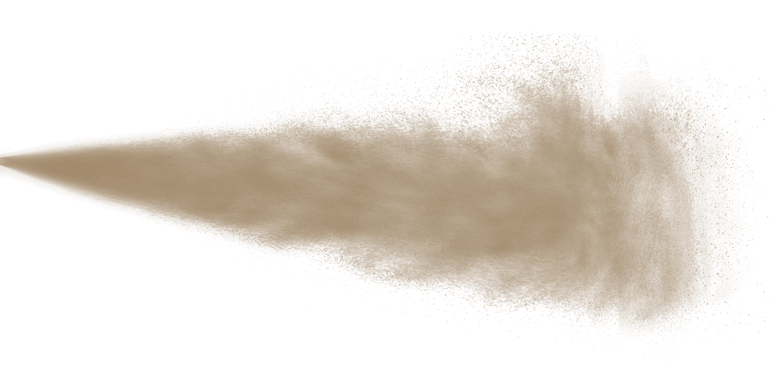 Cache-Cache Racines: Temporary Root Color Spray
"Cacher" means to hide, and "cache-cache" is the French name for hide-and-go-seek. But can you really express yourself and feel free to live the way you want if you have to hide? When unsightly roots appear, do you feel like hiding yourself away? Or would you like to hide their appearance instead? You entrust your hair to your stylist. What if, between color treatments, your stylist entrusted you with a product that's so easy to use, you could almost do it with your eyes closed? A product created by Rodolphe especially for you, so you can keep feeling confident, elegant and beautiful. That's how Cache-Cache Racines was born…
Rodolphe, a master of color
Rodolphe is not just a renowned colorist. He's a true artist, a virtuoso. He works with color down to the finest details, calling on his fine-tuned intuition while always tailoring to the individual. For after all, every woman is unique. His salon-apartment has become the go-to place for celebrities who want no one but him to take care of their locks. The grandson of a watercolorist, Rodolph spent his childhood on the island of Martinique, surrounded by vibrant hues. So it was only natural that he should develop a passion for color… He listens to women when they tell him what they want – or don't want –and hears the unspoken message behind their words. He knows how to make women more beautiful, but he also knows that to make them really happy, he must give them their freedom. So, although it may seem paradoxical, he's always giving tips to help them take care of their color at home. Within this context, he created Cache-Cache Racines: a temporary touch-up spray to conceal unsightly roots in seconds.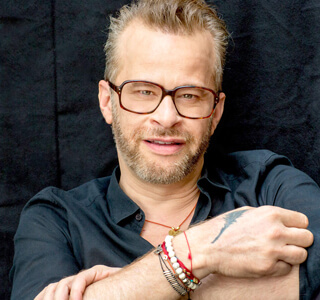 With Cache-Cache Racines, the caress of my coloring brush will accompany you daily… …signed Rodolphe
---
Time becomes an ally
A few seconds – less than a minute – is all it takes for the Cache-Cache Racines colored mist to dry. In that time, it has fixed the color to your hair without any risk of staining your skin or clothes. Thanks to its long-lasting color hold, you don't even need to hide when it rains. Color stays put and won't run or rub off. Later, just lightly shampoo your hair to completely remove the coloring film.
Cache-Cache Racines,
a «transparent» formula
This clever product is like makeup for the hair that keeps your color looking completely natural. It's easy to apply, with no mask effect or obvious demarcation line. The fine, airy texture goes on lightly and transparently, providing complete coverage, even for white hair, and blends in perfectly with your hair color. The combination of a fine powder and a hygroscopic agent coats the hair, giving it texture, body, strength, and a soft and silky feel. Cache-Cache Racines maintains hair shine and quality without being harsh on the scalp.
What if…
Men wanted to use it?
Cache-Cache Racines is not just for women. Cache-Cache Racines can also be used by men to conceal white hairs in their salt and pepper hair.
---



For every hair color,
there's a Cache-Cache Racines
Cache-Cache Racines is available in four shades, suitable for all hair types… How to choose? Opt for the shade that's closest to the color of your hair. If you're not sure, opt for the darker shade.
---
Applying Cache-Cache Racines
1 Shake bottle well before each use; a small glass bead inside the spray ensures that the formula is evenly applied.
2 Hold the bottle upright.
3 With a simple and precise movement, spray at a distance of 20 cm from the hair – after drying and/or blow-drying – where roots are visible, according to your hairstyle:

Along a parting: press and hold down for the entire length.
On a small lock of hair: one or two quick sprays.
On tied-up hair: apply along the hairline with quick sprays.

4 Leave to dry for 1 minute.
A few apllication advises
As a precautionary measure, protect the shoulders with a towel.
Avoid touching the hair while the product dries; it takes just one minute.
If a small amount of spray lands on the face, a cleansing wipe can be used to remove it quickly and easily.
Do not spray toward the eyes.
A tip from Rodolphe
For even longer-lasting results, use a silicone-free shampoo that doesn't coat the hair, such as the Shampoing Végétal Apaisant.
---